YOUTH
Children, teenagers and young adults are an integral part of our Parish and we warmly welcome their participation.
Children's Liturgy caters for Prep to Grade 6 children during the 10.45 am Mass during school Terms.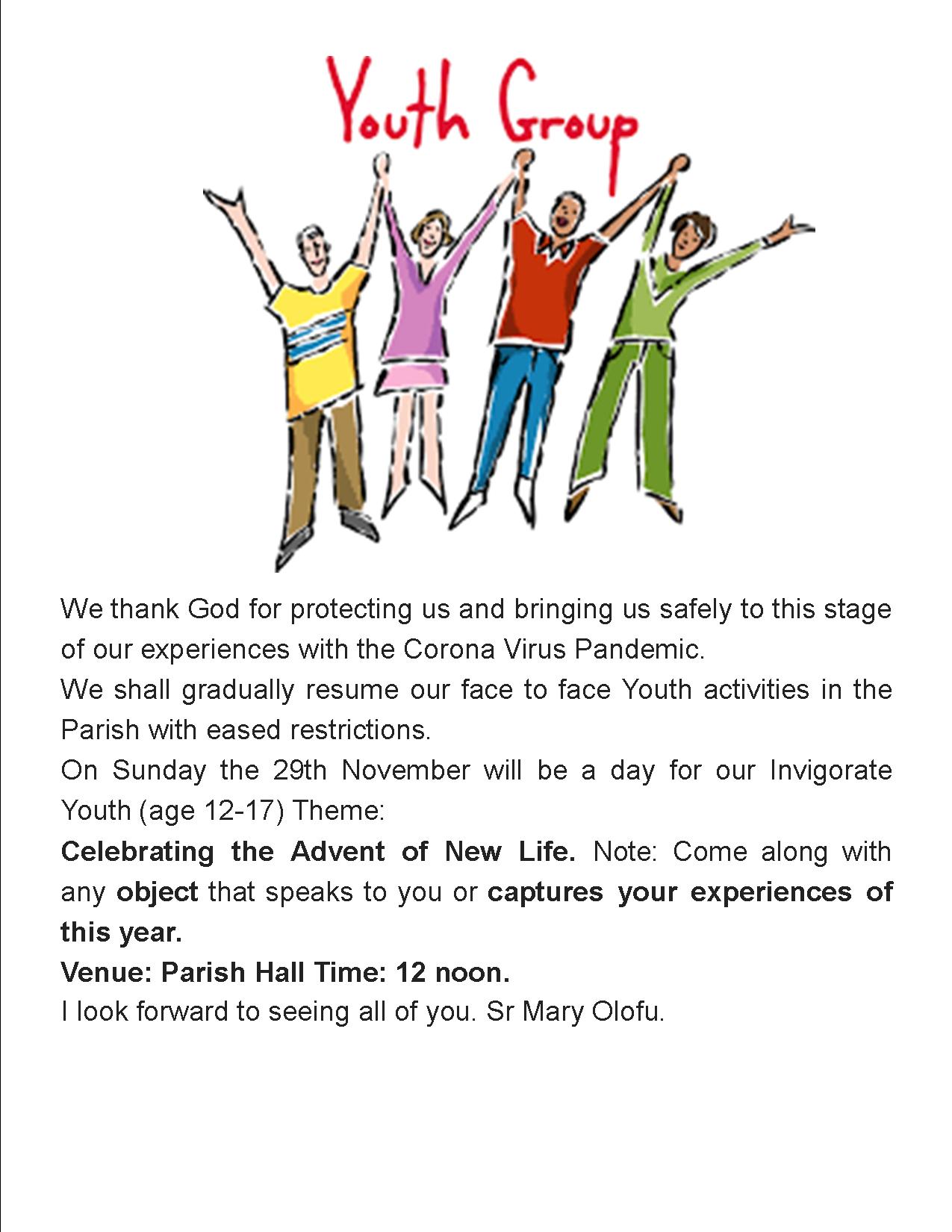 Youth Groups:

Invigorate Junior [Age 10-13], Invigorate Senior [Age 14-17], Agape [18+] are the youth groups in our Parish. The youth groups provide and opportunity for young people to grow in their faith, whilst being surrounded by other like-minded people and having fun at the same time. We cover different topics about the faith and unpack these topics through activities, games, testimonies and more!
We meet on the 3rd Sunday of the month 12noon to 3.00pm after 10.45am Youth Mass.

If you would like to know more please contact Sr. Mary on 5996 1985.
Click here to download a registration form