SAMARITAN'S PURSE SHOE BOXES
It's Time to Pack a Shoebox Online!
This year has been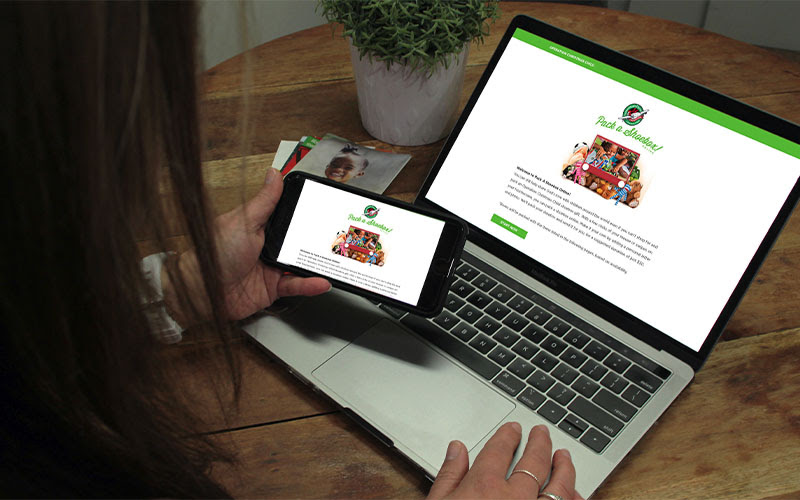 a challenge for all of us, but we want to tell you about an exciting opportunity to help you continue packing shoebox gifts and sharing God's love with children around the world. The Operation Christmas Child team has created a convenient and personal way for you to give shoebox gifts without leaving home – with Pack a Shoebox Online!
https://samaritanspurse.org.au/what-we-do/operation-christmas-child/packonline/
Simply choose a boy or girl, select an age and view a list of gift items that we will strive to fill the boxes with, based on availability. Then, make it your own by adding a personalised letter to your shoebox recipient. We will pack it for you and send it to a child in need.
We praise God for all that He has done so far through the Operation Christmas Child season, and we're excited to kick off a this new opportunity. Thank you for your love for children and your commitment to share with them Good News and great joy this shoebox season!
Declare His glory among the nations, His wonders among all peoples!
Psalm 96:3
GOOD FRIDAY - HOLY LAND COLLECTION SPECIAL COLLECTION
Pope Francis has rescheduled this collection for this weekend of Sunday September 13th 2020.
On behalf of the Custody of the Holy Land, I thank you most sincerely for any effort you can make. We appreciate the difficult circumstances at this time of COVID restrictions.
A special video production from the Holy Land made to help promote the collection.https://www.youtube.com/watch?v=o62bhQoaCTw&feature=youtu.be
If you would to make donate directly see Australian bank account details:
Holy Land Commissariat
BSB 062-267 Account No. 1001 4847
THE SPIRITUAL ROSARY PILGRIMAGE A BIBLICAL JOURNEY THROUGH THE LIFE OF CHRIST WITH HIS MOTHER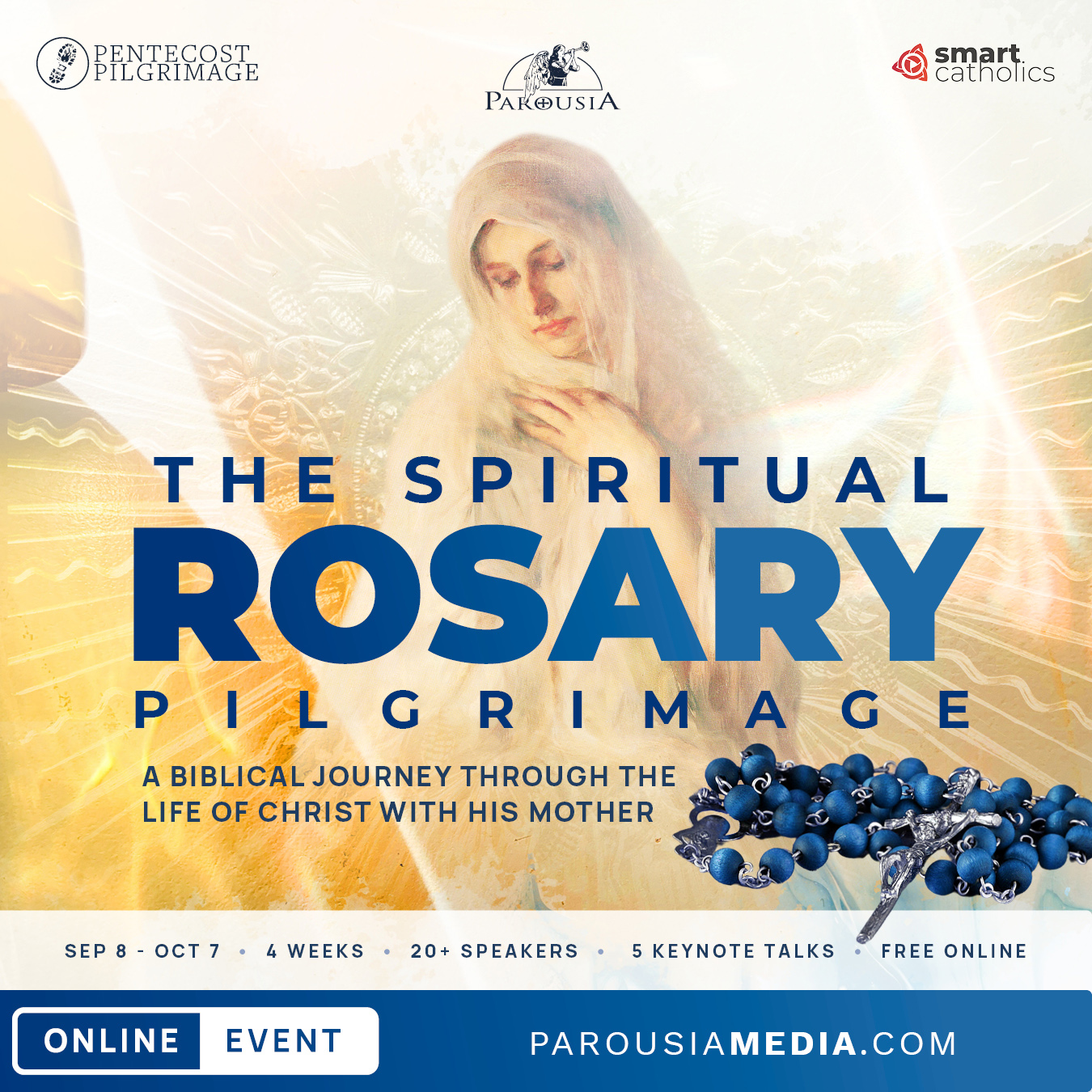 Starting on September 8: The Birthday of the Blessed Mother Finishing on October 7: The Feast of the Holy Rosary. 4 weeks, 20+ Speakers, 5 Keynote talks, 20 scriptural meditations, 1 for each of the mysteries of the Rosary.
ST AGATHA'S PARISH FIRST HOLY COMMUNION ONLINE PROGRAM, 2020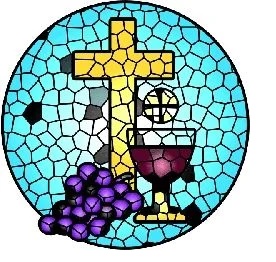 This year FIRST HOLY COMMUNION PREPARATION meetings will be conducted online.

This online Program will commence in Term 4 Week 1 through videos.
RSVP expression/enrolment form due by 1st September.
Prayer Booklet and Video Lesson links will be sent to families after enrolment.

This program is available to Candidates in Grade 4, 5 and 6 who have not received First Holy Communion.
Please Note: Children who have already been prepared for the Sacrament of Reconciliation this year awaiting ceremony will be permitted to complete two Sacraments this year.

All Year 3, 2020 Reconciliation candidates will need to wait until 2021 to participate in the preparation for the Sacrament of First Eucharist.

Families are encouraged to direct questions to Parish Office either by email or phone. Sr Mary, Sacramental Coordinator will correspond with you.



If you wish to enrol your child for First Communion this year, please follow the link to complete an expression of interest form: https://forms.gle/a8sQKezXaUx1vmQHA

Ceremony dates for First Holy Communion will be subject to Covid-19 restrictions and will not occur all at the same time. Hence, we may possibly run over 12 months to accommodate few numbers in the church at a time.
FATHER'S DAY APPEAL FOR THE PRIESTS' WELFARE FOUNDATION OF THE DIOCESE OF SALE
This Fund supports the priests and deacons of our diocese in times of sickness or retirement. At present the Foundation is supporting eleven priests and three deacons and their wives in retirement and is responsible for the other priests, including our overseas priests, and deacons in time of sickness. The budgeted expenditure of the Foundation for them over the next year will be over $200,000. Donations can now be made by clicking on
https://pwfcdsale.cdfpay.org.au/details/?id=622440
The foundation is most grateful and appreciative of your support for our priests and deacons in these difficult times. All donations of $2.00 and over are tax deductible and a receipt for tax deduction purposes will be automatically sent if an email address is provided. Your donations may also be made through your local parish.
What is The Season of Creation?
Pope John Paul II in 1990 named environmental care as integral to the Catholic faith and named St Francis of Assisi as the patron of ecological conversion. Pope Benedict XVI reinforced this Catholic vocation delivering homilies and speeches asking world leaders to take action. Pope Francis, in his 2015 Encyclical Laudato Si' detailed the call to See, Judge, Act on care for our common home.
Every year, Christians of all denominations join in prayer and action for our common home and celebrate the Season of Creation starting on 1 September, the Day of Prayer for Creation and ending on 4 October, the Feast of St. Francis of Assisi.
Ecumenical Patriarch Dimitrios I proclaimed 1 September as a day of prayer for creation for the Orthodox in 1989. Christians worldwide have embraced the season as part of their annual calendar. Pope Francis made the Roman Catholic Church's warm welcoming of the season official in 2015. He encouraged Catholics to use this season as an opportunity to reaffirm their personal vocation to be stewards of creation.
RCIA Inquiry Evening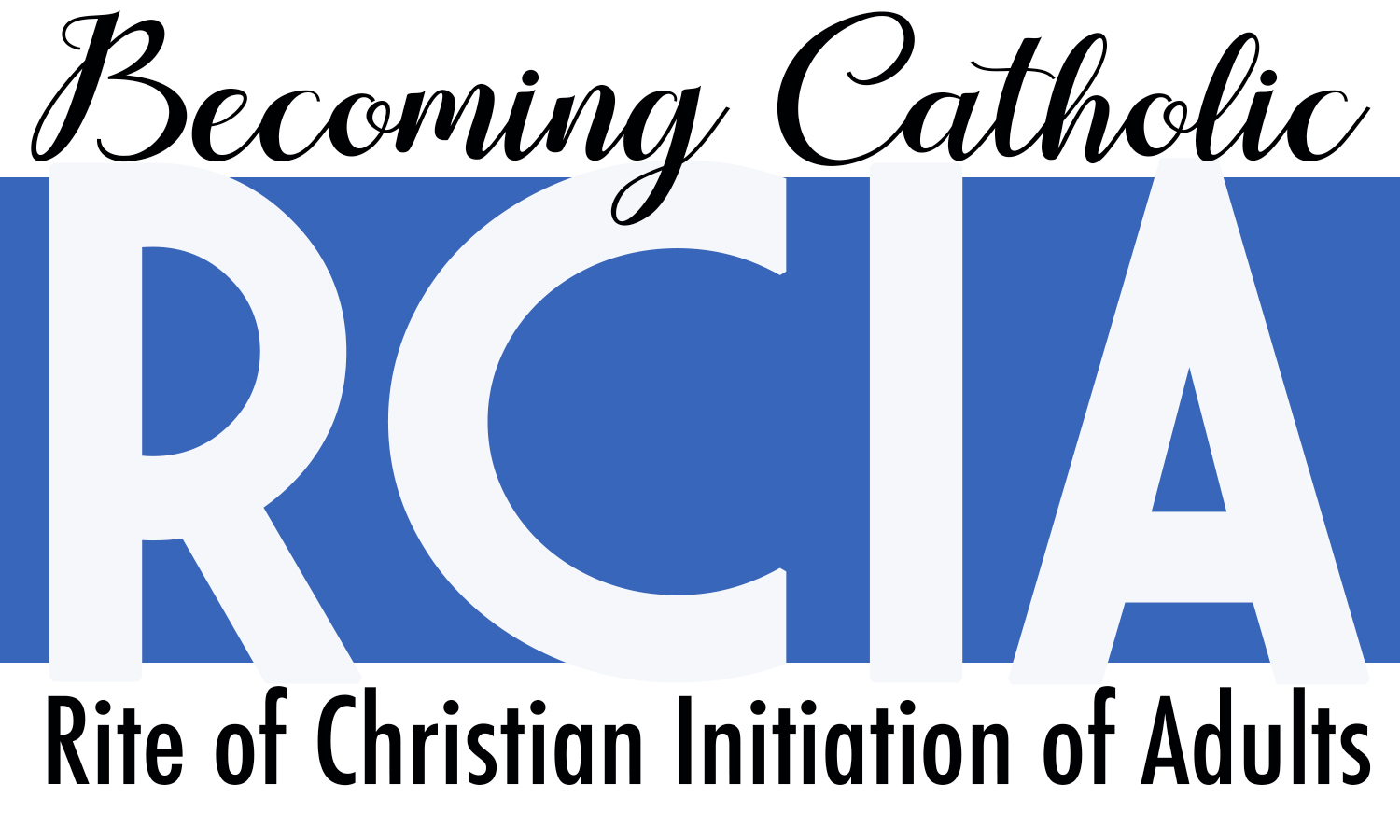 An inquiry night will be held online for those who may be considering becoming Catholic or for Adult Baptised Catholics who have not received the Sacraments of First Communion or Confirmation. Wednesday 16th September at 7.30pm.
If you have made an inquiry during the year, you will be contacted shortly.

For more information please contact Tina at the Parish Office on 5996 1985.
ONLINE SACRAMENTAL PREPARATION: In preparation for 1st Communion and Confirmation this year, Sacramental Preparation meetings will be conducted online.
To register your interest for First Communion please go to First Communion page. The ceremonies will be determined by the restrictions.
First Reconciliation: The ceremonies will be determined by the restrictions.
Baptisms will be postponed until further notice.
Funerals may proceed with limited attendance, please contact the parish office on 59961 985.
Weddings will be postponed until further notice.

Thank you for your co-operation.
RESTRICTED ACTIVITY DIRECTIONS - COVID UPDATE
Dear Parishioners,

I'm sure that by now you are aware the Victorian government have place further restrictions: Stage 4
* Celebration of Mass: Priests and only those required to celebrate the Liturgy: Priests (mask as you enter and removed during the Liturgy); Lector (may lower the mask for reading); four additional people in the case of live streaming all must wear masks; sanitiser must be used and available; social distancing required; usual hygiene measures must be undertaken following each celebration.
Masseswill be live streamed Monday to Saturday at 9.30am and Saturday 6.00pm & Sunday 9.00am with the celebrant those necessary for the ceremony.
* Funerals indoor/outdoors with up to 10 attendees (in addition to celebrant, funeral staff and those required to run the liturgy)

* Weddings: Stage 4 zones cancelled except for compassionate grounds.

We will continue to advertise and keep you updated with signage on the church doors, noticeboard, via our website, Facebook and Parish Bulletin, about any changes and when our church will be open.
Prayer for Bishop-elect Greg Bennet
Please continue to pray for Bishop-elect Bennet as he makes preparations for his episcopal ordination on 20th October.
Eternal God, our Shepherd and Guide
We bless and thank you for the appointment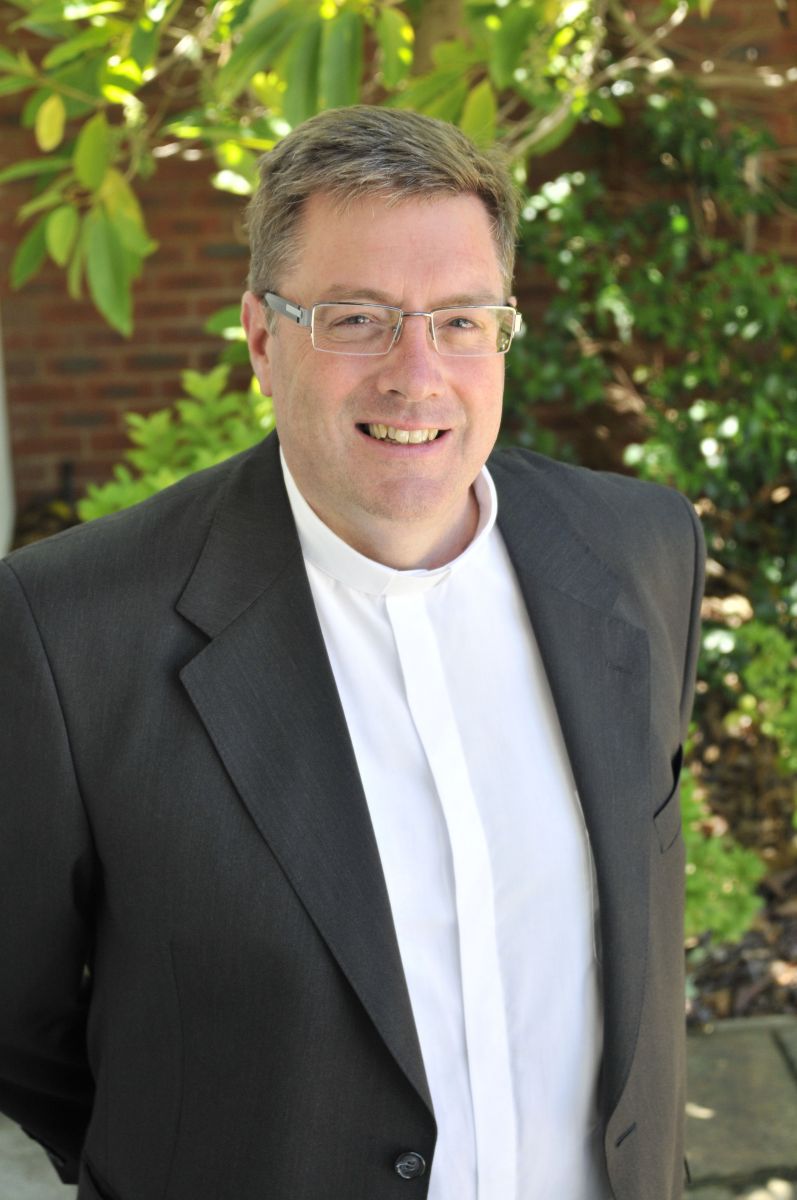 of your servant, Greg Bennet,
as the tenth Bishop of Sale.
May your Holy Spirit grace him
with the gifts of wisdom and strength,
gentleness and compassion,
as he prepares to take up his role as our pastor and teacher.
May he be a shepherd after your own heart,
who will walk in your ways and, with loving care, watch over your people.
May he be a leader of vision and a teacher of your truth.
As Bishop-elect Bennet prepares to make his home among us,
may we welcome him joyfully into our Diocesan community,
now entrusted to his care and leadership.
May we, as the Body of Christ in the Diocese of Sale,
through our work and prayer
together bear witness to Christ and the building up of your kingdom.
We ask this through your Son Jesus Christ, in the unity of the Holy Spirit,
One God, for ever and ever. Amen,
Our Lady of Perpetual Help pray for us
St Mary of the Cross MacKillop pray for us.

Dear Parishioners,
The Parish Office has been closed temporarily to visitors, Parish Staff will be working remotely from home.
We are happy to help you with your queries please ring or email us during office hours.
We pray that this crisis will soon be over.
God Bless
Dear Parents,
As a safety precaution to prevent the spread of COVID-19, RE Classes held on Wednesday after school have been postponed until further notice.
Thank you for your co-operation.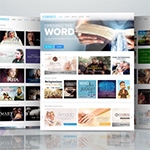 A Netflix for Catholics! Free for all parishioners for unlimited access to the best eBooks, talks, and videos in the Catholic Church today!
Since launching in early 2015, the FORMED platform has expanded dramatically, offering a wider range of resources—studies, movies, audio books, e-books, and more—from a growing number of Catholic apostolates. Initially a collaboration of Lighthouse Catholic Media, Ignatius Press, and the Augustine Institute, FORMED now also includes content from Marian Missionaries, the St. Paul Center for Biblical Theology, Sophia Institute Press, EWTN, and Catholic Answers, among others. Individuals can subscribe to FORMED, and parishes and diocese can purchase group subscriptions for the members of their flocks.
As a Free Gift to you, we have purchased a group subscription
Psalms and readings from the Liturgy of the Hours, and Mass readings.