ALL SAINT'S DAY - DRESS UP AS A SAINT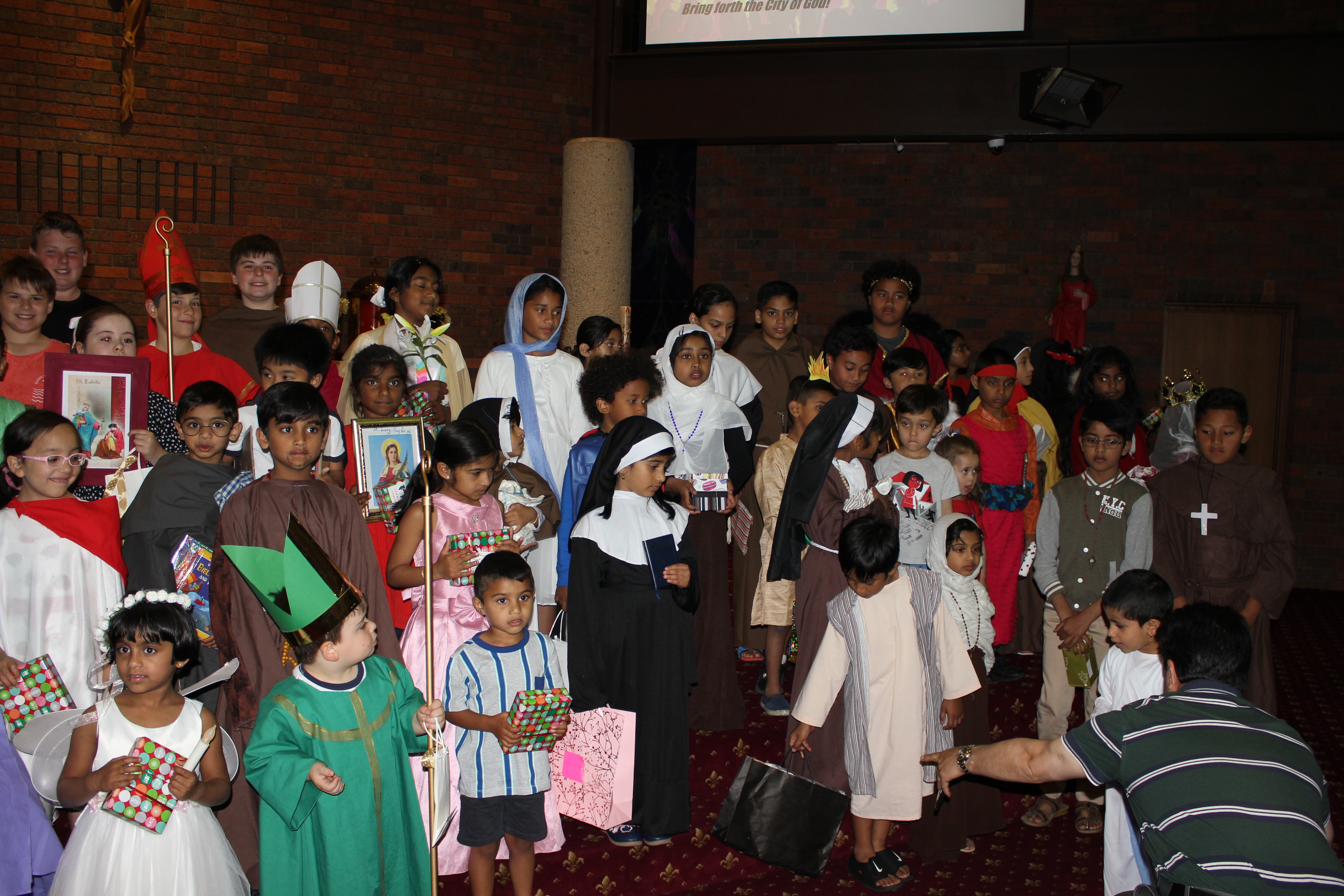 Children are invited to dress as their favourite Saint.
For more information please follow the link https://www.facebook.com/watch/?v=720190872039021
Please submit your video by Wednesday 28th October.
Videos will be played at Masses next weekend.
Contact the parish office for more information.
ST VINCENT DE PAUL - "ASSIST A STUDENT"

What is Assist a Student?
The Assist a Student Program gives you the opportunity to provide funding to support the education of a student in one of our partner countries for one year.
In many Asia Pacific countries, poverty excludes individuals from reaching their full potential by being a barrier to opportunities, including accessing education. Donors provide $70 per student (to be increased to $100 on 2 October 2020) that assists a primary, secondary or tertiary student in one of our partner countries to access education. In our partner countries, local St Vincent de Paul Society members select students from families in need to be assisted by the program.
The Program commenced in 1986 as the Adopt A Student Program as a pilot program in Victoria providing $70 per student sponsored in Australia's Twinned countries. The program became national in 1995.
https://www.vinnies.org.au/page/Our_Impact/International_Impact/Assist_a_student_today/
SAMARITAN'S PURSE SHOE BOXES
It's Time to Pack a Shoebox Online!
This year has been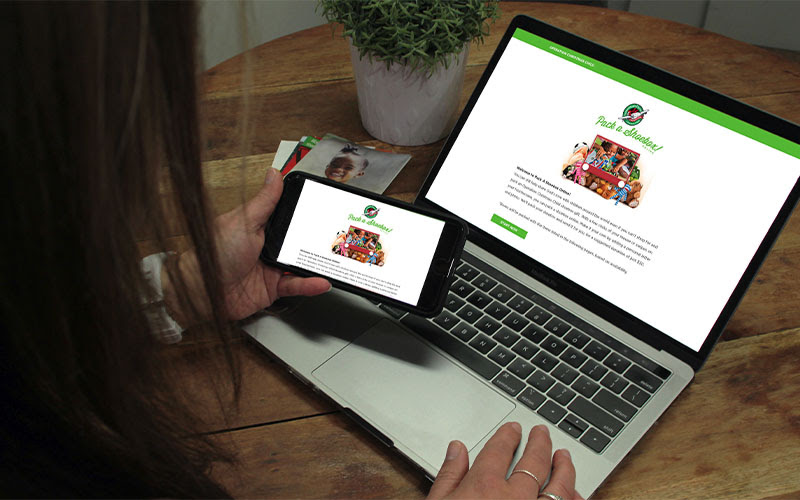 a challenge for all of us, but we want to tell you about an exciting opportunity to help you continue packing shoebox gifts and sharing God's love with children around the world. The Operation Christmas Child team has created a convenient and personal way for you to give shoebox gifts without leaving home – with Pack a Shoebox Online!
https://samaritanspurse.org.au/what-we-do/operation-christmas-child/packonline/
Simply choose a boy or girl, select an age and view a list of gift items that we will strive to fill the boxes with, based on availability. Then, make it your own by adding a personalised letter to your shoebox recipient. We will pack it for you and send it to a child in need.
We praise God for all that He has done so far through the Operation Christmas Child season, and we're excited to kick off a this new opportunity. Thank you for your love for children and your commitment to share with them Good News and great joy this shoebox season!
Declare His glory among the nations, His wonders among all peoples!
Psalm 96:3
ONLINE SACRAMENTAL PREPARATION: In preparation for 1st Communion and Confirmation this year, Sacramental Preparation meetings will be conducted online.
First Reconciliation:
First Reconciliation ceremonies will be scheduled for the 1st week of December, if COVID safe roadmap continues to improve and restrictions numbers on religious gatherings are increased.
Baptisms
Will be celebrated on Saturday at 11.30 am and Sunday at 12 noon. Resuming on the 7th & 8th November 2020. Baptisms will be celebrated and bookings of two families (not more than five) per session consisting of two parents the child for baptism and two Godparents. The Parish offers live streaming for Baptisms if you would like to know more information please contact the parish office.
Reconciliation
Will resume to our normal times Friday 6th & Saturday 7th November after the 9.30am Mass. Please wait outside the Church and someone will direct you.
Thank you for your co-operation.
Prayer for Bishop-elect Greg Bennet
In light of the current circumstances of Covid-19 restrictions in the State of Victoria and following the announcement of "Steps" by Premier Andrews for Regional Victoria and Metropolitan Melbourne, it is necessary to postpone the planned Ordination and Installation of Bishop-Elect Gregory Bennet which had been scheduled for 20th October at St Mary's Cathedral, Sale.
Please continue to pray for Bishop-elect Bennet as he makes preparations for his episcopal ordination.
Eternal God, our Shepherd and Guide
We bless and thank you for the appointment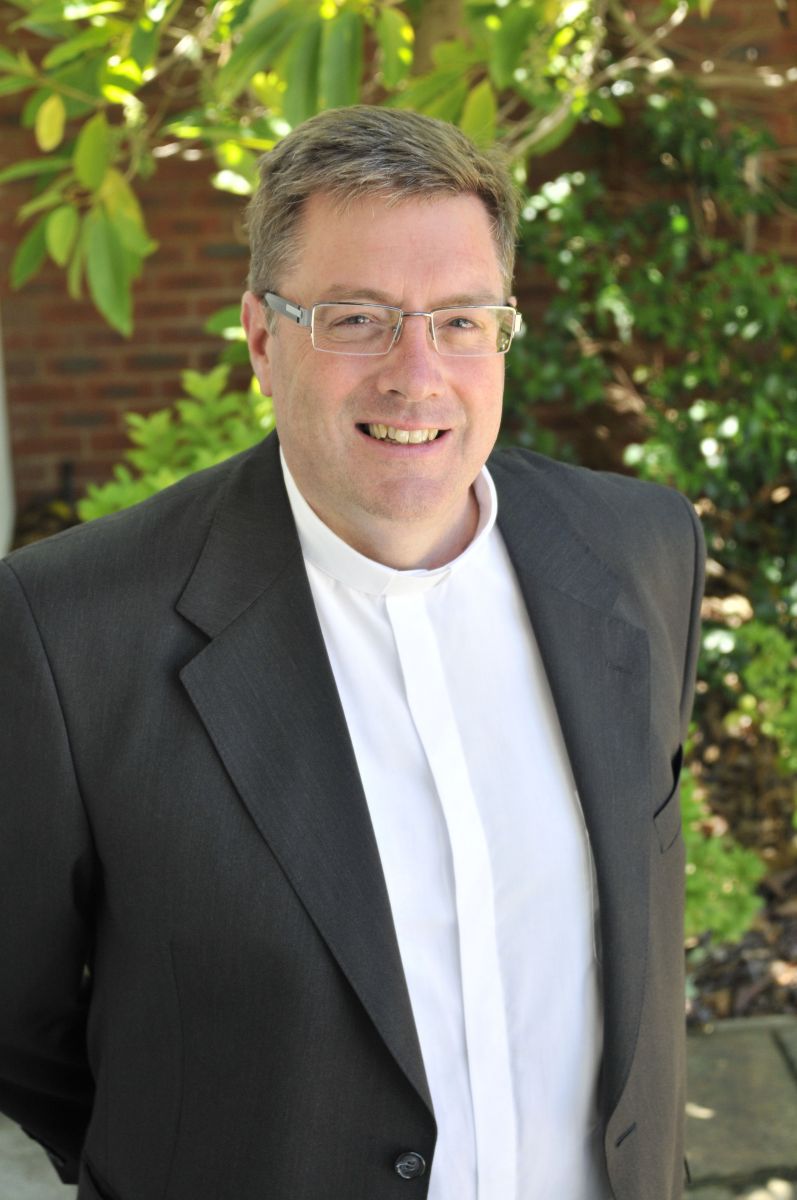 of your servant, Greg Bennet,
as the tenth Bishop of Sale.
May your Holy Spirit grace him
with the gifts of wisdom and strength,
gentleness and compassion,
as he prepares to take up his role as our pastor and teacher.
May he be a shepherd after your own heart,
who will walk in your ways and, with loving care, watch over your people.
May he be a leader of vision and a teacher of your truth.
As Bishop-elect Bennet prepares to make his home among us,
may we welcome him joyfully into our Diocesan community,
now entrusted to his care and leadership.
May we, as the Body of Christ in the Diocese of Sale,
through our work and prayer
together bear witness to Christ and the building up of your kingdom.
We ask this through your Son Jesus Christ, in the unity of the Holy Spirit,
One God, for ever and ever. Amen,
Our Lady of Perpetual Help pray for us
St Mary of the Cross MacKillop pray for us.

Dear Parishioners,
The Parish Office has been closed temporarily to visitors, Parish Staff will be working remotely from home.
We are happy to help you with your queries please ring or email us during office hours.
We pray that this crisis will soon be over.
God Bless
Dear Parents,
As a safety precaution to prevent the spread of COVID-19, RE Classes held on Wednesday after school have been postponed until further notice.
Thank you for your co-operation.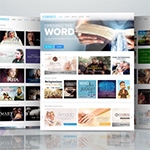 A Netflix for Catholics! Free for all parishioners for unlimited access to the best eBooks, talks, and videos in the Catholic Church today!
Since launching in early 2015, the FORMED platform has expanded dramatically, offering a wider range of resources—studies, movies, audio books, e-books, and more—from a growing number of Catholic apostolates. Initially a collaboration of Lighthouse Catholic Media, Ignatius Press, and the Augustine Institute, FORMED now also includes content from Marian Missionaries, the St. Paul Center for Biblical Theology, Sophia Institute Press, EWTN, and Catholic Answers, among others. Individuals can subscribe to FORMED, and parishes and diocese can purchase group subscriptions for the members of their flocks.
As a Free Gift to you, we have purchased a group subscription
Psalms and readings from the Liturgy of the Hours, and Mass readings.