Prayer for Bishop-elect Greg Bennet
Eternal God, our Shepherd and Guide
We bless and thank you for the appointment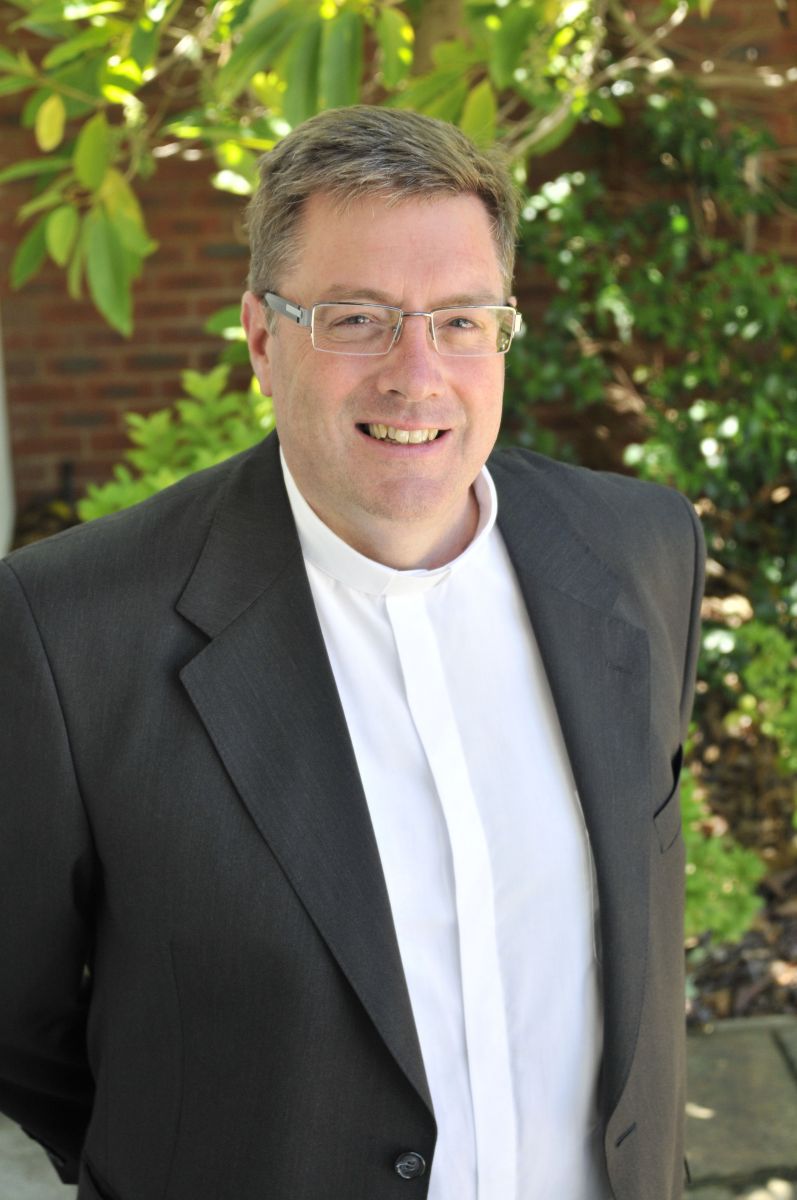 of your servant, Greg Bennet,
as the tenth Bishop of Sale.
May your Holy Spirit grace him
with the gifts of wisdom and strength,
gentleness and compassion,
as he prepares to take up his role as our pastor and teacher.
May he be a shepherd after your own heart,
who will walk in your ways and, with loving care, watch over your people.
May he be a leader of vision and a teacher of your truth.
As Bishop-elect Bennet prepares to make his home among us,
may we welcome him joyfully into our Diocesan community,
now entrusted to his care and leadership.
May we, as the Body of Christ in the Diocese of Sale,
through our work and prayer
together bear witness to Christ and the building up of your kingdom.
We ask this through your Son Jesus Christ, in the unity of the Holy Spirit,
One God, for ever and ever. Amen,
Our Lady of Perpetual Help pray for us
St Mary of the Cross MacKillop pray for us.

COVID Restrictions Update 7th July 2020
Dear Fathers, Deacons, Rev Sisters, Parish Staff, Parishioners
I wish to advise that based on the advice of the Chief Health Officer, Stage 3 "Stay at Home" restrictions will be reinstated across metropolitan Melbourne from 11:59pm on Wednesday 8 July. These Restrictions apply to our parishes within the Casey and Cardinia Local Government areas.
The restrictions for City of Casey and Cardinia Shire are as follows:
· If you live in these areas, parishioners cannot attend a religious service. Online streaming of a service is allowed and restricted to the priest and those necessary for the ceremony (e.g. deacon, server, reader)
· Weddings can have a maximum of five people (the couple, two witnesses and the celebrant).
· Funerals will be restricted to 10 mourners plus the people required to conduct the funeral.
For all our other parishes within Baw Baw Shire, Wellington Shire, Bass Coast Council, East Gippsland Shire, South Gippsland Shire and Latrobe City, at present your restrictions remain as follows:
· Places of worship can open for private worship or small religious ceremonies (Mass) for up to 20 people in each separate area
· Up to 20 people, in addition to the celebrant and couple getting married, can attend a wedding. If a wedding is held in a private residence, it will be limited to the members of the household, five attendees, plus the celebrant.
· Up to 50 people can attend a funeral in addition to the celebrant and other funeral staff. If a funeral is held in a private residence, it will be limited to the members of the household, five attendees plus the celebrant and other funeral staff.
Staff are encouraged to continue working from home.
Please maintain a high level of cleaning and sanitising.
As always we urge parishes to use common sense when carrying out activities. If you are unwell, you should stay at home. If you have symptoms of Coronavirus (COVID-19), however mild, you should get tested. Its up to all of us to make this work.
Fr Denis O'Bryan
Delegate of the Diocesan Administrator
Diocese of Sale
Further to my previous letter, The Diocese of Sale, metropolitan Melbourne includes the City of Casey and Cardinia Shire Council Local Government Areas (LGAs).
The Stage 3 Restrictions will be in place until 11.59 pm on Wednesday 19 August 2020 (six weeks), meaning there are only four reasons for people in these restricted areas to leave home:
• shopping for food and supplies
• medical care and caregiving
• exercise and recreation
• work and study, where this can't be done from home.
In addition, there are only three reasons to cross the border into, or out of, these areas:
• shopping for food and supplies
• medical care and caregiving
• work and study, where this can't be done from home.
Please respect these restrictions and urge your parishioners to do the same.
During the coming six weeks under no circumstances are Diocese of Sale Parishes in the non-restricted areas to book and register Mass goers to their Masses who reside in the restricted area of metropolitan Melbourne, which includes residents of the City of Casey and the Cardinia Shire. To do so will in fact be undermining, and in some cases, breaching government restrictions. Sadly, parishioners from the restricted areas will not be permitted to attend Masses in the unrestricted areas.
Please note that religious gatherings, such as Baptisms, that are booked for our parishes in the restricted areas are not permitted to be moved to another of our parishes in the unrestricted area.
*** The only exception to these guidelines is for weddings and funerals where celebrants and/or participants (adhering to the restricted numbers) are permitted under the guidelines to travel into or out of a restricted area to attend.
Also we are aware that police will be carefully checking traffic coming in and out of the restricted areas.
As disappointing as these restrictions are, we have to follow the guidelines for the good of all.
Yours sincerely in Christ
Fr Denis O'Bryan
Delegate of the Diocesan Administrator
Diocese of Sale
(03) 5622 6690
https://www.cdsale.org.au/news/covid-19-restrictions-updates-for-parishes-from-fr-denis-o-bryan
This Sunday 5th July is Aboriginal and Torres Strait Islander Sunday (ATSI)
We pray for the First Peoples of Australia whose presence and culture has enriched our land for over 60,000 years.
The National Aboriginal and Torres Strait Islander Catholic Council has prepared a 5 minute video presentation of an acknowledgement of country for your to screen before Sunday Mass begins. Access the video via Google Drive https://tinyurl.com/Acknowledgement-of-Country
The first ever livestreamed Aboriginal and Torres Strait Islander Sunday Mass will be celebrated by Archbishop Patrick O'Regan at St Francis Xavier Cathedral in Adelaide from 10am AEST. The livestream will be available from the NATSICC homepage http://www.natsicc.org.au/
The Blessing Australia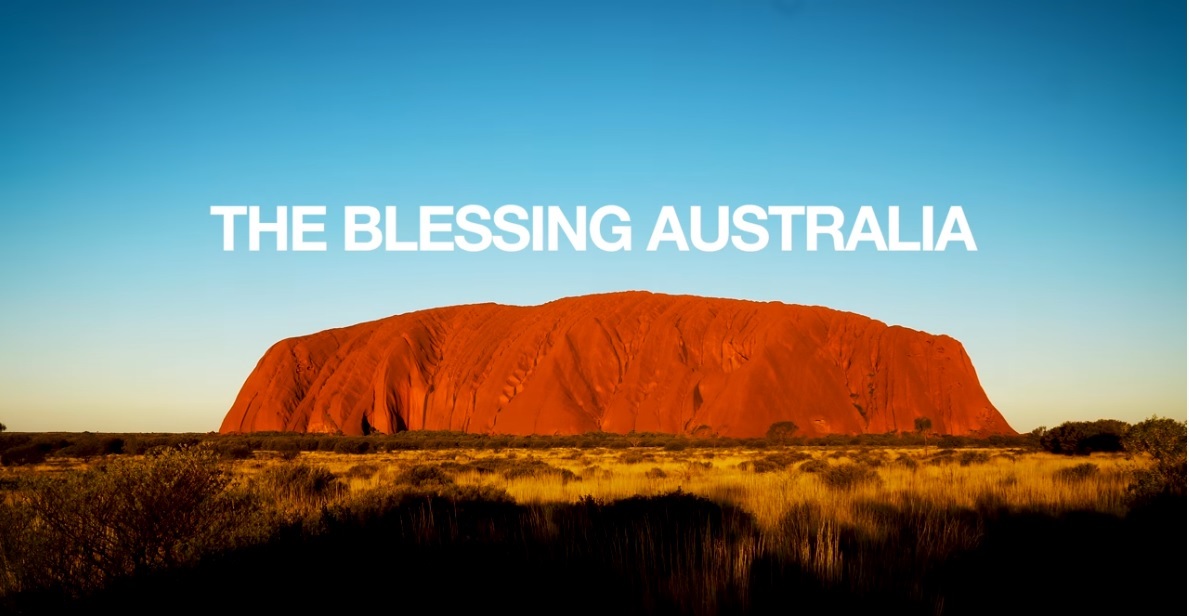 During this time of uncertainty and physical isolation, over 300 local churches united together in Australia to sing a blessing over our nation.
This is the first time this has happened. You can find a full list of all churches across who sent in a submission here, we honour every one.
The Blessing Australia - Churches Unite
Our desire is to shine the light of Jesus in a time of darkness. We hope that this song will fill you with peace and encouragement.
New Bishop of Sale - Bishop Elect Monsignor Greg Bennet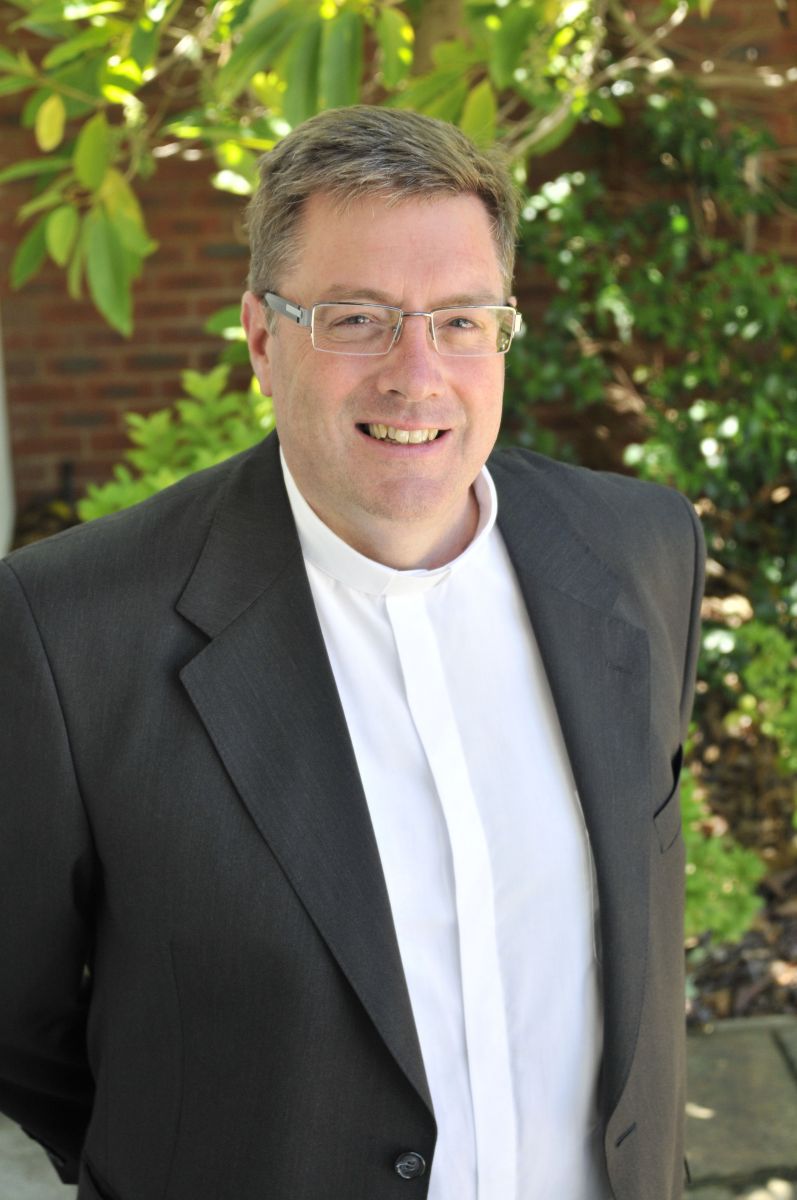 Diocesan Administrator Father Peter Slater has happily welcomed the appointment Monsignor Greg Bennet, a priest of the Archdiocese of Melbourne, as the 10th Bishop of Sale by Pope Francis.
"I welcome the announcement of Monsignor Greg Bennet as next Bishop of Sale.
"I am sure the people, religious, priests and agencies of the Diocese will be glad to make him welcome when he comes among us," Fr Peter Slater said.
Fr Peter noted the announcement also comes on the Feast Day of the Patroness of the Diocese, Our Lady of Perpetual Help, 27 June.
In accepting this appointment, Bishop-Elect Bennet said he was 'humbled' by Pope Francis' nomination to be the next Bishop of Sale.
"It is an enormous responsibility and privilege to be asked to undertake this appointment. It is a responsibility which cannot be exercised in isolation, but in close cooperation with the clergy, the faithful and those in Diocesan leadership," he said.
Bishop-Elect Bennet said he looks forward to being among the people of Sale, working with the clergy and the faithful.
"I know that I come to Sale as a stranger, but I pray that we shall grow together as brothers and sisters in the Lord.
"I pray the Patroness of the Diocese, Our Lady of Perpetual Help will guide us as we build on the rich legacy of the Catholic faith in Sale and as we work together for the Reign of God.
"The warmth of welcome has already been extended and such kindness is a reflection of the living Word of God. I know of the majestic beauty of the Diocese, and am mindful of the tragedy of the fires of last summer and the enduring suffering of many.
"The Diocese has clearly responded with great care, compassion and charity to those who have lived through such a traumatic experience and now begin to reorient their lives: These efforts will have my full support," he said.
Bishop-Elect Bennet is currently the parish priest of St Joseph's, West Brunswick. He has held several leadership positions within the Archdiocese of Melbourne, including as director of Ministry to Priests and later as inaugural director of the Office for Evangelisation. After additional parish ministry, he served as vicar general from 2012 to 2019.
Bishop-Elect Bennet was born in April 1963, the is the second of four children to Len (RIP) and Maureen Bennet. He was raised in Melbourne, completing his secondary education at Braemar College in Woodend, northwest of Melbourne. After working in banking for several years, he entered Corpus Christi College in 1986 and was ordained priest in 1992.
Following a number of parish appointments, Bishop-Elect Bennet undertook postgraduate study, gaining a master of science in pastoral counselling from Loyola College in Baltimore and a licentiate in sacred theology from the Angelicum University in Rome.
Bishop-Elect Bennet's appointment follows the recent departure from Sale of Bishop Patrick O'Regan who was installed as Archbishop of Adelaide last month.
"Following Archbishop Patrick O'Regan is an honour. He is a gifted pastor who embraced the Diocese of Sale with respect, openness and committed leadership," he said.
Bishop-Elect Bennet particularly acknowledged Archbishop Patrick O'Regan personal engagement in Plenary Council process and his leadership in education having implemented a new governance model for Catholic Education in the Diocese.
Bishop-Elect Bennet thanked Father Peter Slater who has again served as Diocesan Administrator, "his excellent priestly leadership has been pivotal in this period of transition, especially in light of the challenges of this COVID-19 time."
Expressing his sadness in leaving his parish and the Archdiocese of Melbourne acknowledging the support he has received during his 28 years of service Bishop-Elect Bennet said he was grateful for the many people who have formed, nurtured, cared, and supported him throughout his formation and ministry.
In preparing to take on the new ministry Bishop-Elect Bennet said he promised to commit himself to Sale and to make his home amongst God's people.
"There is such diversity in Sale with the vast growth corridor to the West and vibrant local parish communities reaching from the coast to the High Country – I am excited by the pastoral opportunities which exist and which are yet to be imagined.
"While there is trepidation on my behalf, I know the God of Promise will accompany all of us on the journey ahead. I ask you to pray for me, as I will for you," he concluded.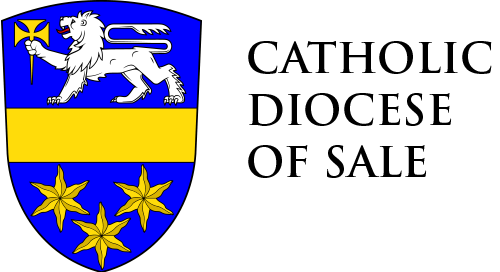 A Gathering of Men called by the Australian Bishops

"They were cut to the heart and said to Peter and the other Apostles,
Brothers - what then must we do?" Acts 2:37
The ACBC National Catholic Men's Gathering for 2020 is now being offered as an online event for registered participants. This modified program will be delivered in four pre-recorded sessions of approximately 1 hour in length. Each session will offer input from a variety of speakers and musicians, along with a response and questions for group discussion or individual reflection. The program offers flexibility so that you may participate individually or gather with others from your parish/diocese or men's ministry group.
Aim: To inspire and encourage all Catholic men with a vision for personal discipleship, service and mission in the family, parish, diocese and the world.
Cost: FREE
Registration: Available from Monday 29th June
Event Program: Available from Saturday 15th August, 2020
Go to: www.catholicmensgathering.com.au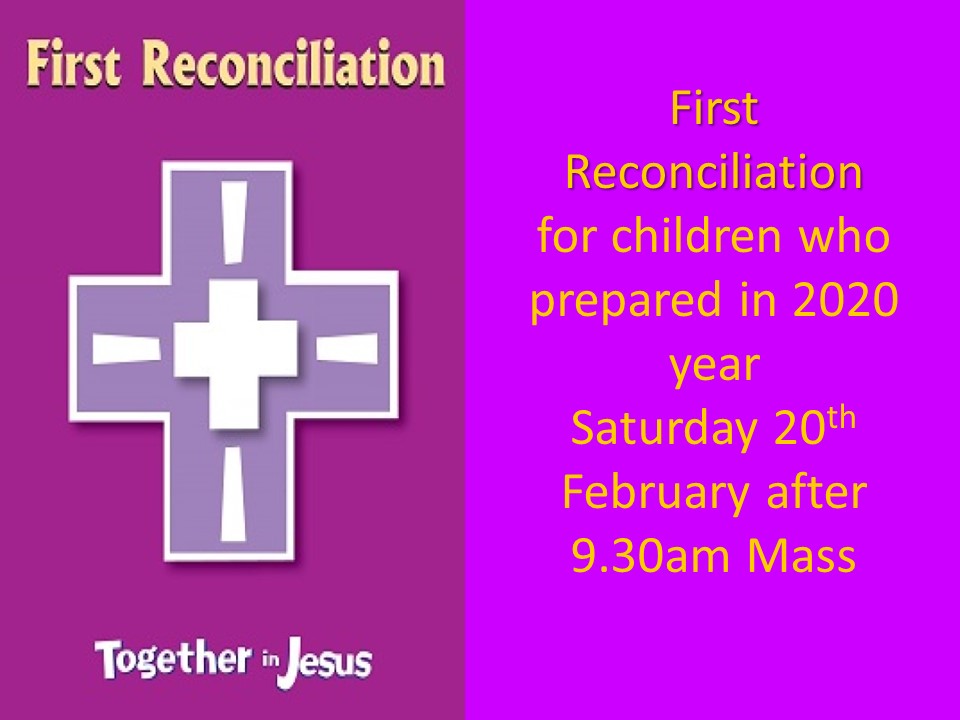 RESTRICTED ACTIVITY DIRECTIONS - COVID UPDATE
Dear Parishioners,
I'm sure that by now you are aware the Victorian government have place further restrictions for 6 weeks or until further notice.
They can and will be done so, at the discretion of each parish:
* Masses will be live streamed Monday to Saturday at 9.30am and Saturday 6.00pm & Sunday 9.00am with the celebrant those necessary for the ceremony.
* Funerals indoor/outdoors with up to 10 attendees (in addition to celebrant, funeral staff and those required to run the liturgy)

* Weddings with up to 5 attendees
In all cases, the following requirements apply:
* Distancing of at least 1.5m between attendees
* Signage at the church door specifying the maximum number permitted at any time, allowing 4 square metres/person
* A register of attendees, including name, phone number, date & time of attendance
* Reasonable time between events to allow for cleaning
To ensure the contact register, attendance limits and cleaning regime are enforced, will require an attendant or attendants whenever churches are open.
We will continue to advertise and keep you updated with signage on the church doors, noticeboard, via our website, Facebook and Parish Bulletin, about any changes and when our church will be open.

This month marks the fifth anniversary of Laudato Si'– Pope Francis' encyclical letter on caring for our common home. To mark the occasion, Pope Francis recently invited Catholics and all people of good will to join with him in celebrating Laudato Si' Week till 24th May 2021. The theme of the week is: "Everything is connected". Throughout the week, we are invited to join together to reflect on, pray about and learn more about the concrete steps we can take to better care for our common home.
The Dicastery for Promoting Integral Human Development has prepared resources for the year. http://www.humandevelopment.va/en.html
Dear Parishioners,
The Parish Office has been closed temporarily to visitors, Parish Staff will be working remotely from home.
We are happy to help you with your queries please ring or email us during office hours.
We pray that this crisis will soon be over.
God Bless
Baptisms will be postponed until further notice.
Weddings and funerals may proceed with limited attendance, please contact the parish office on 59961 985.
All scheduled scheduled Sacraments such as First Reconciliation, First Communion and Confirmations are postponed until further notice.

Thank you for your co-operation.
Dear Parents,
As a safety precaution to prevent the spread of COVID-19, RE Classes held on Wednesday after school have been postponed until further notice.
Thank you for your co-operation.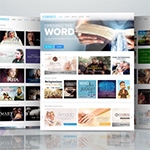 A Netflix for Catholics! Free for all parishioners for unlimited access to the best eBooks, talks, and videos in the Catholic Church today!
Since launching in early 2015, the FORMED platform has expanded dramatically, offering a wider range of resources—studies, movies, audio books, e-books, and more—from a growing number of Catholic apostolates. Initially a collaboration of Lighthouse Catholic Media, Ignatius Press, and the Augustine Institute, FORMED now also includes content from Marian Missionaries, the St. Paul Center for Biblical Theology, Sophia Institute Press, EWTN, and Catholic Answers, among others. Individuals can subscribe to FORMED, and parishes and diocese can purchase group subscriptions for the members of their flocks.
As a Free Gift to you, we have purchased a group subscription
Psalms and readings from the Liturgy of the Hours, and Mass readings.