WORLD GRANDPARENTS DAY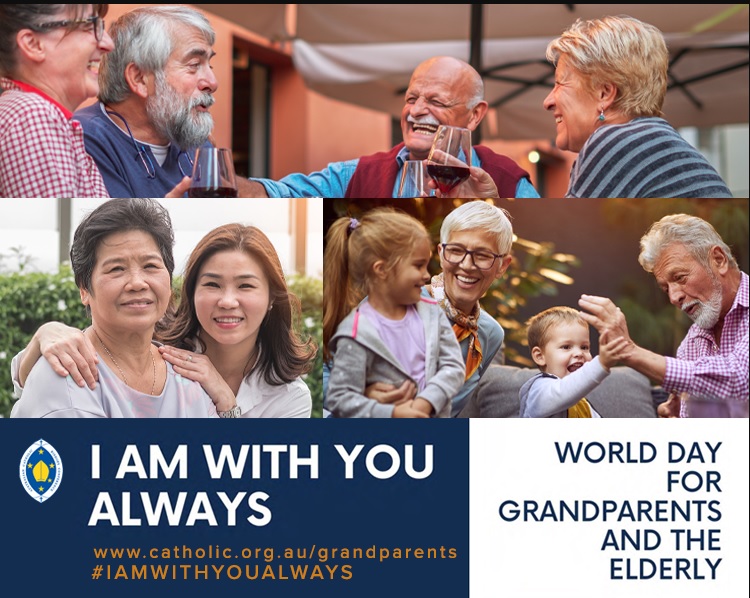 Pope Francis has proclaimed the World Day for Grandparents and the Elderly will be celebrated on the fourth Sunday in July each year (July 25 this year). It is marked near the feast of Sts Joachim and Anne, the grandparents of Jesus.
2021 CHILD SAFETY POSTER COMPETITION
The Diocese invites all school-age children to participate in a poster competition.
Theme: Every child, in every community, needs a fair go.
• Get creative
• Raise awareness
• Empower young people.
For details Visit www.cdsale.org.au
Entries close Friday 30 July 2021
JUNIOR RCIA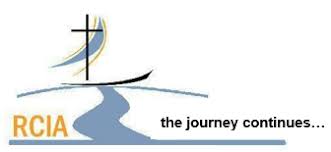 For older children Year 7 to 17 years of age who have not completed their Sacraments.
To register your interest, contact Sr Faustina on 5996 1985.
CONFIRMATION CEREMONIES:




We are pleased to announce that Bishop Greg Bennet will be celebrating the Confirmation Ceremonies as scheduled this Thursday 29th July at 4.30pm and 6.30pm and Friday 30th July at 4.30pm and 6.30pm as scheduled.



We would love to have all family members attend the ceremonies as planned but unfortunately due to COVID restrictions this will not be possible.
Our primary goal is the safety of the children and their families.
We will be strictly complying with the religious ceremony capacity limit of 100 people.
Due to unforeseen circumstance and such late notice we have just been informed by [DOSCEL] Diocese of Sale Catholic Education Limited for the safety of the school children that we are no longer able to use the school hall for all Confirmation ceremonies.
We can only have 1 Candidate, 1 Sponsor and 1 Parent in the Church due to our capacity limits, we can allow the other parent in the parish hall.
Our utmost priority is to get the children confirmed in the safest way possible.
We are so very sorry for any inconvenience and stress that this may cause and ask for your understanding, during these difficult times.

Please arrive early, as the doors will be closed 15 minutes before the Mass begins.
Face masks must be worn at all times, you must QR code on arrival.
We request that you do not gather outside the Church or hall after the ceremony but go straight to your car.
We thank you for your understanding and patience.
PERMISSION FORM HAVE BEEN EMAIL FOR LIVE STREAMING, PLEASE COMPLETE ASAP THANK YOU
If you decide not to go ahead with your child's Confirmation this year and wish to wait for next years ceremonies please contact the parish office.
"They were cut to the heart and said to Peter and the other Apostles,
Brothers - what then must we do?" Acts 2:37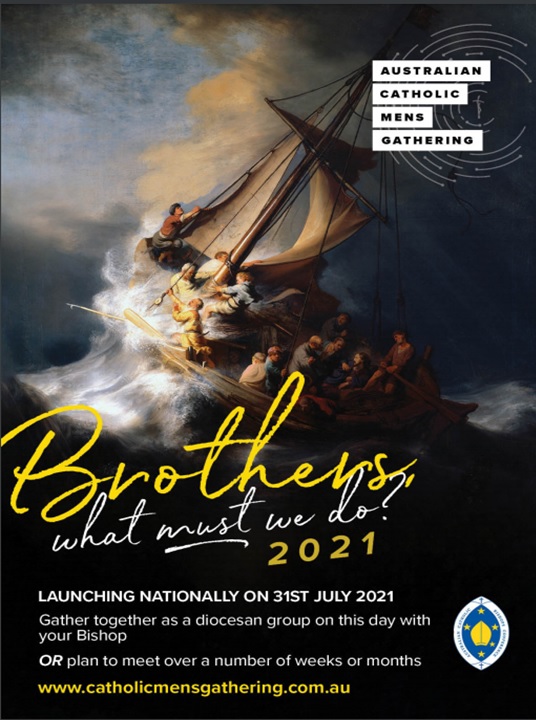 The National Catholic Men's Gathering for 2021 will be launched online on Saturday 31st July.
Join a diocesan group with your Bishop, or with your Men's Ministry/Parish group or individually.
Three sessions will be provided online, along with reflection questions for group discussion or individual reflection.
Aim: To inspire and encourage all Catholic men with a vision for personal discipleship, service and mission in the family, parish/diocese and the world.

Cost: FREE

Registration: www.catholicmensgathering.com.au

Program: Available from Saturday 31st July 2021
FIRST COMMUNION BOOKINGS FOR CHILDREN PREPARED IN 2020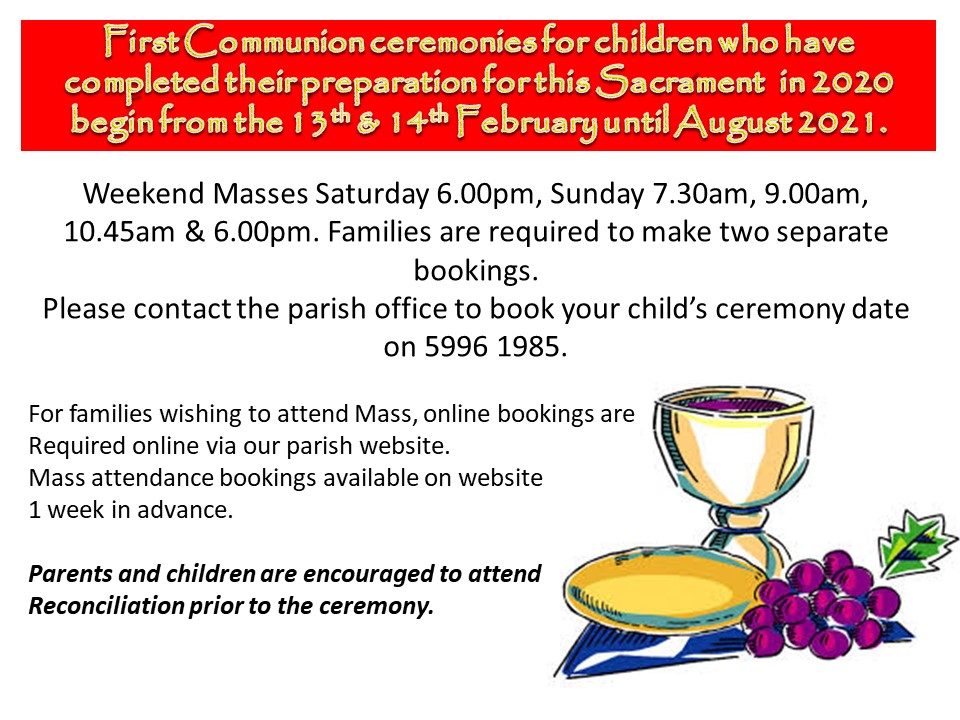 A PRAYERS TO ST JOSEPH, THE GREAT PROTECTOR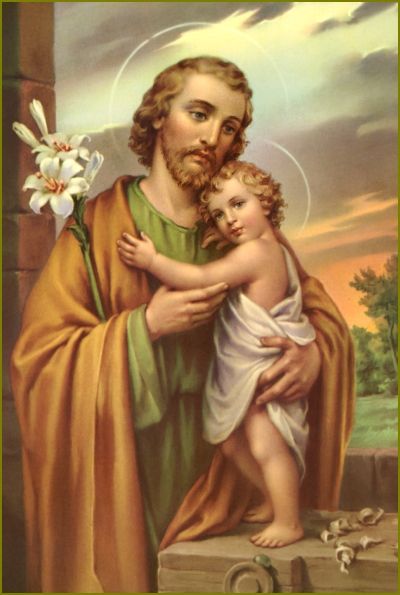 Blessed St Joseph, you were receptive to God working in your life.
Help us by your prayers at this time of trial.
You kept Jesus and Mary under your watchful care:
may your prayers assist our local Church to respond to those in need.
You taught the Christ Child your trade and prayers:
help us to follow his example of love.
You were part of God's plan for all humanity:
assist us to be vigilant and responsible this day.
You spent your life in service:
may we be mindful of others, particularly the elderly and vulnerable, caring for them in these difficult days.
You trusted in the clear primacy of God over all history and every situation: help us to grow in faith and pray to the Father, Thy will be done.
Amen
Pope Francis declared 8th December 2020 to 8th December 2021 as Year of St Joseph.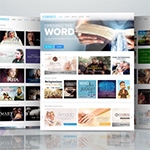 A Netflix for Catholics! Free for all parishioners for unlimited access to the best eBooks, talks, and videos in the Catholic Church today!
Since launching in early 2015, the FORMED platform has expanded dramatically, offering a wider range of resources—studies, movies, audio books, e-books, and more—from a growing number of Catholic apostolates. Initially a collaboration of Lighthouse Catholic Media, Ignatius Press, and the Augustine Institute, FORMED now also includes content from Marian Missionaries, the St. Paul Center for Biblical Theology, Sophia Institute Press, EWTN, and Catholic Answers, among others. Individuals can subscribe to FORMED, and parishes and diocese can purchase group subscriptions for the members of their flocks.
As a Free Gift to you, we have purchased a group subscription
Psalms and readings from the Liturgy of the Hours, and Mass readings.