CONFIRMATION PARENT INFORMATION SESSIONS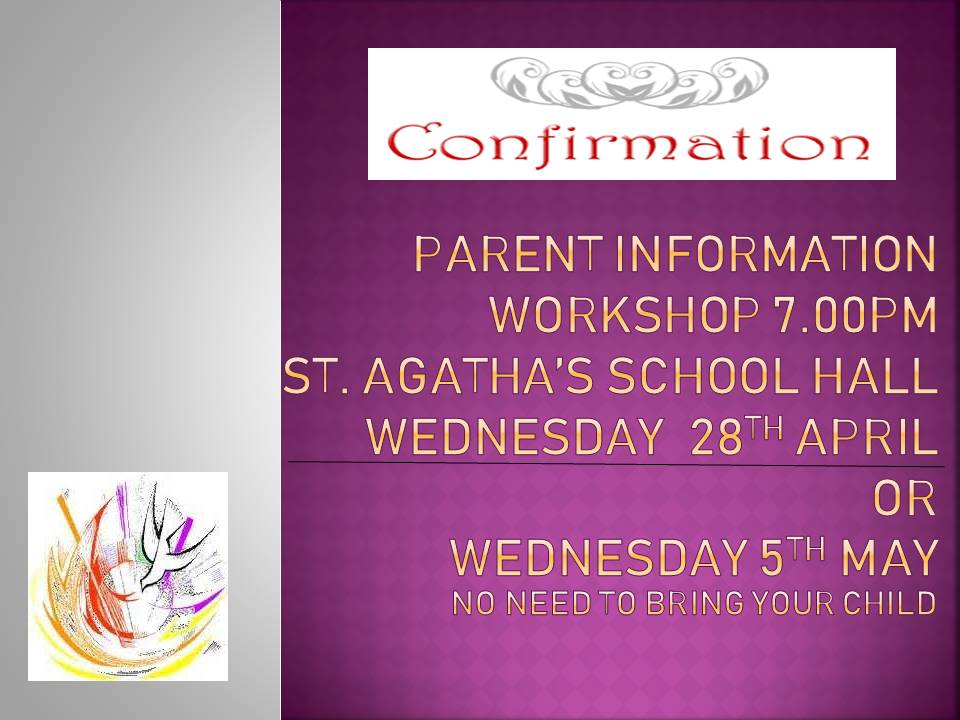 Diocese of Sale Clergy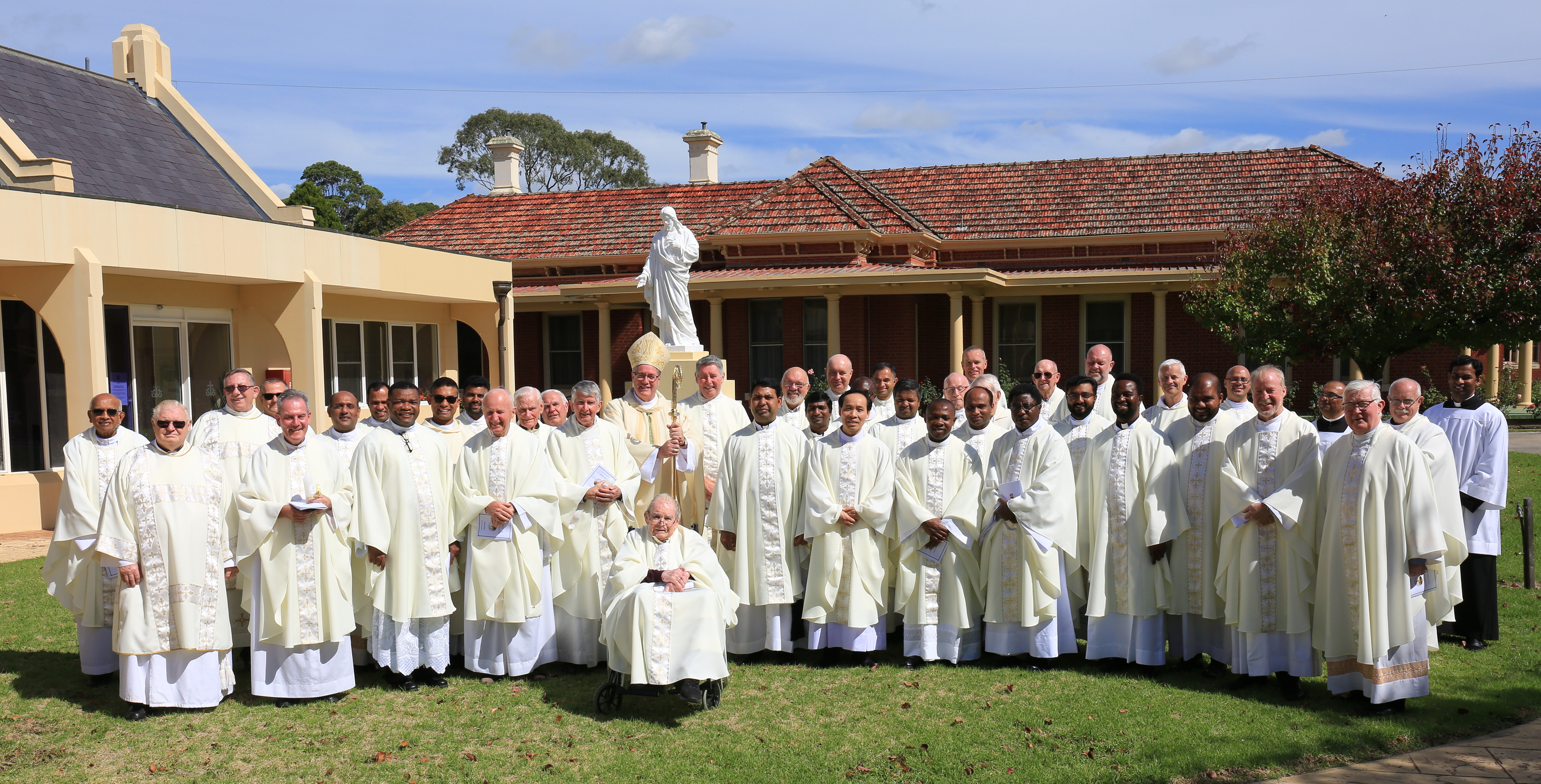 Clergy of the Diocese of Sale gathered on Tuesday for Mass at the Cathedral, for the blessing of the holy oils and to renew their vows to the priestly ministry.
BISHOP GREG'S EASTER MESSAGE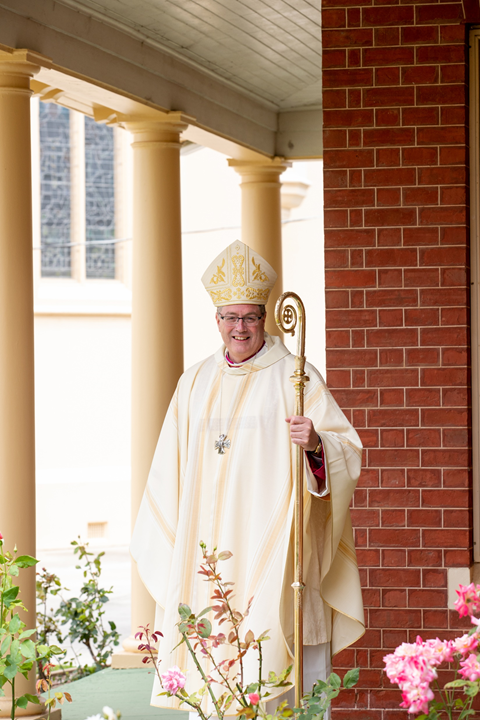 Bishop Greg Bennet has released and Easter message please go to view:
https://www.cdsale.org.au/news/bishop-greg-bennet-s-easter-message-2021

To read Bishop Greg's message pdf Easter Message 2021 (155 KB)
LIFE IN THE SPIRIT SEMINAR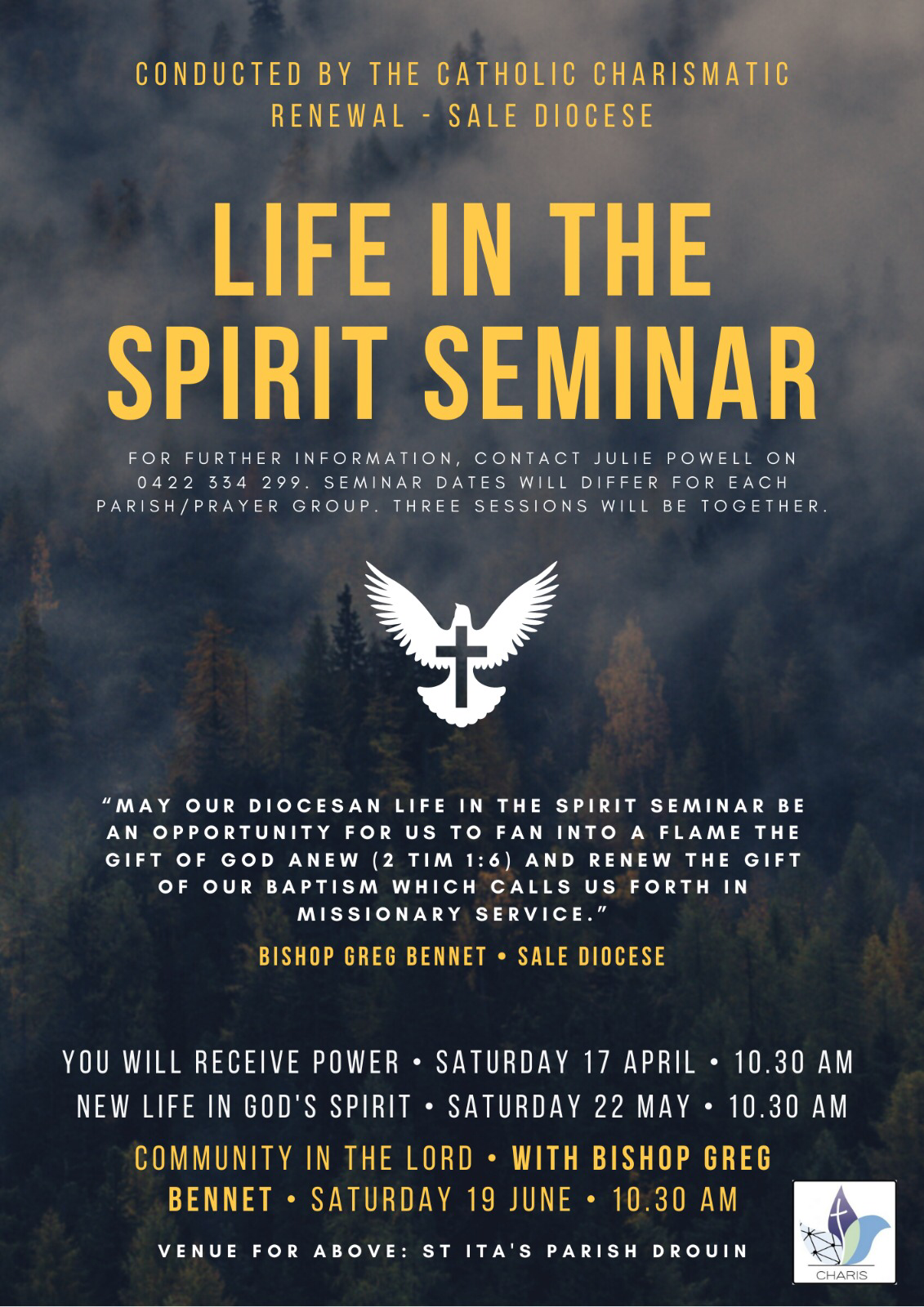 The Diocesan Service of Communion of the Charismatic Renewal is conducting a Diocese-wide Renewal Seminar for everyone in the Diocese of Sale. This follows the advice of the Holy Father, Pope Francis, who encourages all Catholics (and all Christians) to embrace this spiritual renewal program. Bishop Greg has blessed this initiative. It will be an exciting moment with the Holy Spirit, please do not miss this opportunity. Looking forward with great excitement to catching up with you all (Fr Francis).
Three seminars will be held in a central location in the Diocese as follows:
Venue: St Ita, Drouin
Dates: Saturday, 17 April, God's promise of the Holy Spirit
Saturday, 22 May, New Life in God's Spirit
Saturday, 19 June, Community in the Lord; Commissioning Mass with Bishop Greg
Time: 10.30 am each day.
The other seminars will be organised on Prayer Group/Parish levels. For parishes where there is no Prayer Group or leaders to facilitate the seminars, parishioners can choose to join with one of the following Parishes/Prayer Groups: St Michael Traralgon; St Mary Bairnsdale; St Ita Drouin; St Michael Berwick; St Agatha Cranbourne; St Patrick Pakenham; and, Our Lady Help of Christians, Narre Warren. Please contact the Parish Secretaries or Prayer Group leaders to know the meeting details
For other general enquiries please contact: John Duiker (Diocesan Moderator); Anushka (Berwick, Diocesan Secretary), Julie Powell (Prayer Group leader, Warragul/Drouin), Fr Francis Otobo (Chaplain).
"May our Diocesan Life in the Spirit Seminar be an opportunity for us to fan into a flame the gift of God anew (1 Tim 1:6) and renew the gift of our baptism which calls us forth in missionary service." (Bishop Greg Bennet, Sale Diocese).
FIRST COMMUNION BOOKINGS FOR CHILDREN PREPARED IN 2020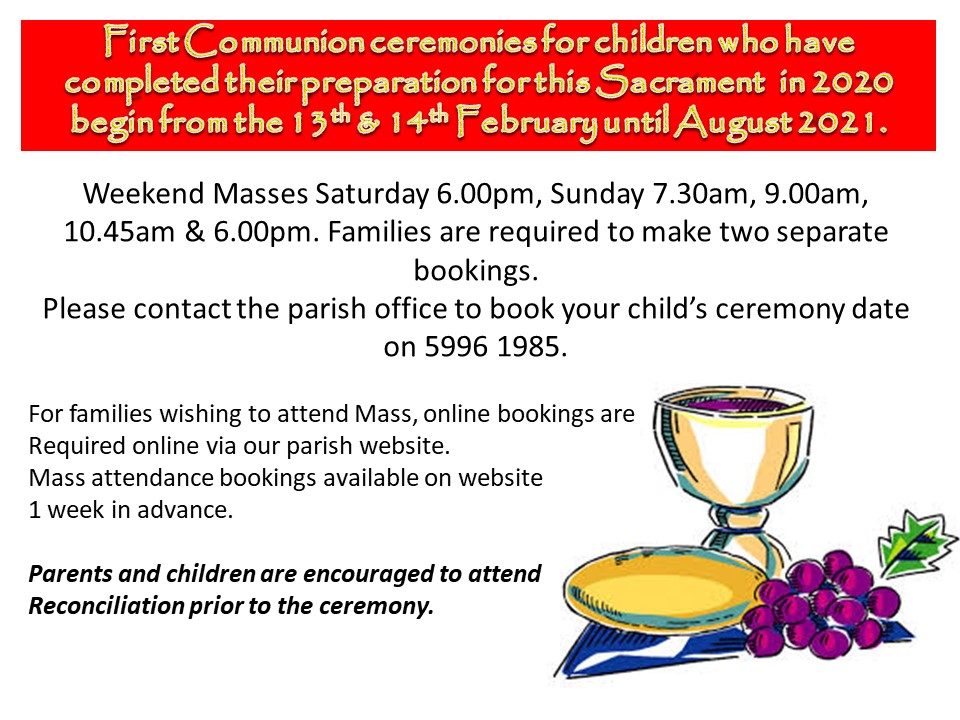 A PRAYERS TO ST JOSEPH, THE GREAT PROTECTOR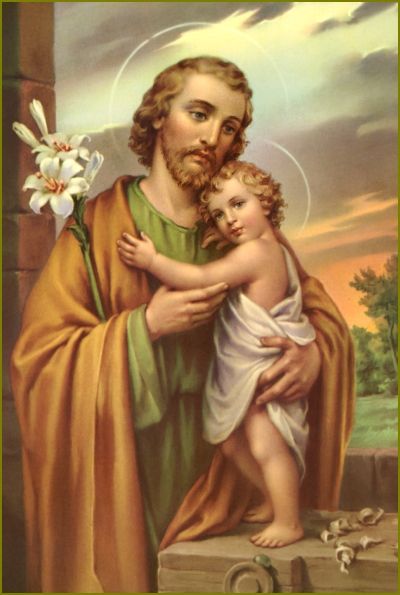 Blessed St Joseph, you were receptive to God working in your life.
Help us by your prayers at this time of trial.
You kept Jesus and Mary under your watchful care:
may your prayers assist our local Church to respond to those in need.
You taught the Christ Child your trade and prayers:
help us to follow his example of love.
You were part of God's plan for all humanity:
assist us to be vigilant and responsible this day.
You spent your life in service:
may we be mindful of others, particularly the elderly and vulnerable, caring for them in these difficult days.
You trusted in the clear primacy of God over all history and every situation: help us to grow in faith and pray to the Father, Thy will be done.
Amen
Pope Francis declared 8th December 2020 to 8th December 2021 as Year of St Joseph.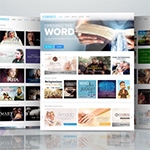 A Netflix for Catholics! Free for all parishioners for unlimited access to the best eBooks, talks, and videos in the Catholic Church today!
Since launching in early 2015, the FORMED platform has expanded dramatically, offering a wider range of resources—studies, movies, audio books, e-books, and more—from a growing number of Catholic apostolates. Initially a collaboration of Lighthouse Catholic Media, Ignatius Press, and the Augustine Institute, FORMED now also includes content from Marian Missionaries, the St. Paul Center for Biblical Theology, Sophia Institute Press, EWTN, and Catholic Answers, among others. Individuals can subscribe to FORMED, and parishes and diocese can purchase group subscriptions for the members of their flocks.
As a Free Gift to you, we have purchased a group subscription
Psalms and readings from the Liturgy of the Hours, and Mass readings.