A Netflix for Catholics! Free for all parishioners for unlimited access to the best eBooks, talks, and videos in the Catholic Church today!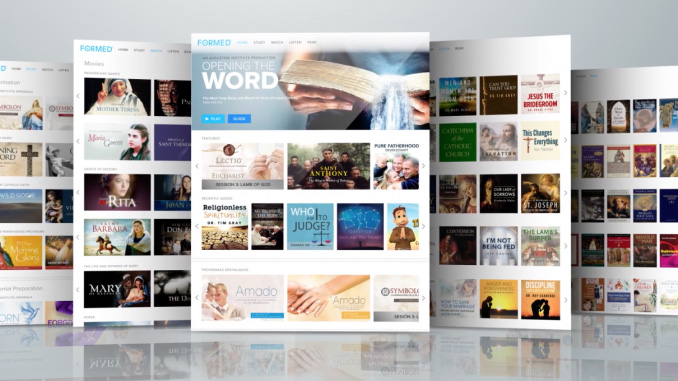 Since launching in early 2015, the FORMED platform has expanded dramatically, offering a wider range of resources—studies, movies, audio books, e-books, and more—from a growing number of Catholic apostolates. Initially a collaboration of Lighthouse Catholic Media, Ignatius Press, and the Augustine Institute, FORMED now also includes content from Marian Missionaries, the St. Paul Center for Biblical Theology, Sophia Institute Press, EWTN, and Catholic Answers, among others. Individuals can subscribe to FORMED, and parishes and diocese can purchase group subscriptions for the members of their flocks.
As a Free Gift to you, we have purchased a group subscription
Visit www.formed.org
1.Enter our parish code [available from the Parish Office] in the parish code text box. Then click the Submit Code button.
2.You will be prompted to create your profile. Enter your profile information and desired password.
3. Click the Submit Profile button.
That's it! You can immediately enjoy FORMED programs, movies, audios and books
Formed Daily Reflections: https://watch.formed.org/formed-daily-reflections